Our Locations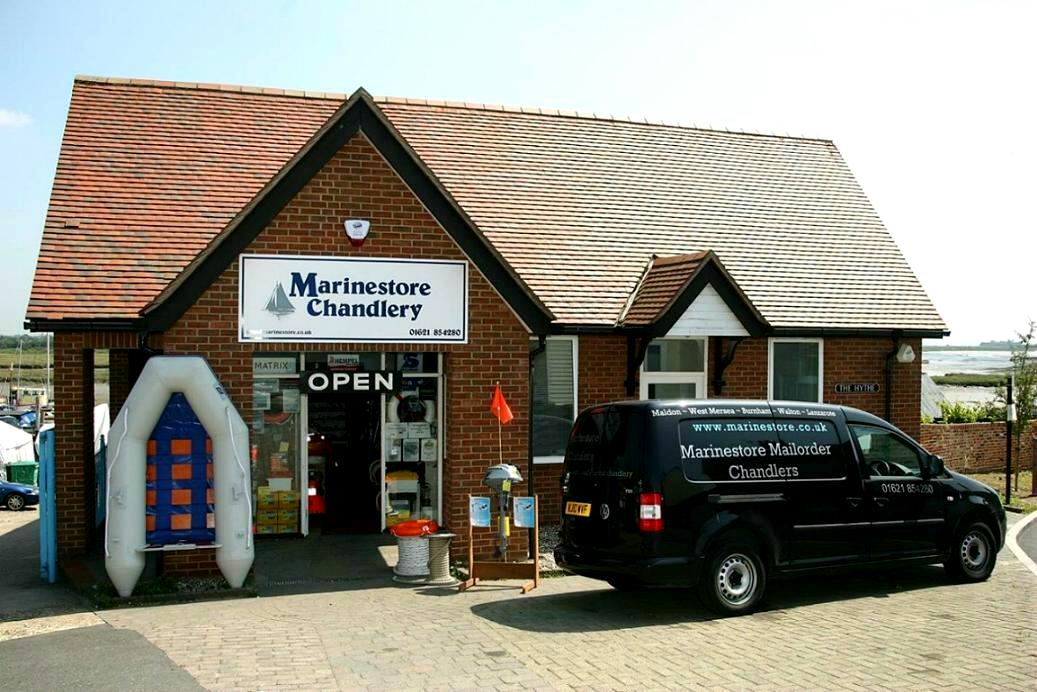 Maldon
North Street, Maldon, CM9 5HQ
01621 854280
COVID LOCKDOWN Click & Collect Hours: Monday - Friday 09:00 - 13:00
The Maldon shop is geared towards the classic and traditional boat owner, supplying unusual but vital classic boating chandlery such as lanolin, red lead powder, bronze fittings. If you own a classic boat we have everything you need to keep her on the water. However with Maldon being our HQ we also stock a wide variety of the latest chandlery releases. Our on-site boatyard behind the chandlery means Marinestore Maldon is truly a one stop boating destination.

Featuring some of the best shipwrights on the East Coast, we have berthing and cranage facilities available with direct access to the River Chelmer. Our online mail order business is also based in Maldon.
Burnham-On-Crouch
Burnham Yacht Harbour, Burnham, CM0 8BL
COVID LOCKDOWN - The Burnham store is currently CLOSED
Our well stocked Burnham-On-Crouch chandlery shop can be found in Burnham Yacht Harbour. Famous for racing and a key cruising destination, the shop caters for the requirements of larger yachts and their crew.
West Mersea
128 Coast Road, West Mersea, CO5 8PA
01206 384745
COVID LOCKDOWN Click & Collect Hours: Tuesday & Thursday 09:00 - 11:00
The West Mersea store leans towards dinghy supplies and sailing clothing. Whatever dinghy you sail we have a large range of hard to find spares and what we don't have in stock we can get in for you rapidly.